MUSICIANS MAKE MUSIC BECAUSE THEY HAVE TO. FANS LISTEN BECAUSE THEY NEED TO. PEOPLE ARE DRAWN TO THE CLUB BECAUSE THERE IS NO OTHER PLACE.
The longevity and success of Mohawk isn't a consequence of a sound business plan, it's because everyone involved — the owners, investors, managers, employees, bands, bookers, fans — has a vested interested in building something real and authentic with all the heartbreak and joy that goes along with it.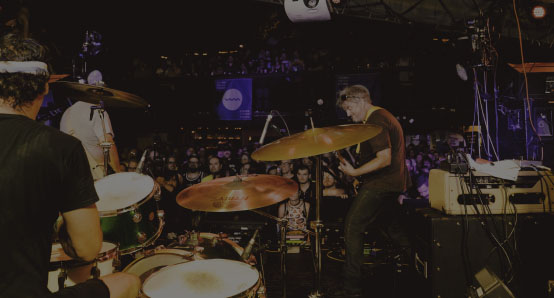 ALL ARE WELCOME
Handmade in downtown Austin, Mohawk was built in 2006 as a one of a kind live music venue and bar. Our mission is to host friends, musicians, and staff that represent a wide variety of musical tastes and walks of life. All Are Welcome at Mohawk.